It gives me great pleasure to welcome you to St Therese's Catholic Primary School Lakemba's website.
At St Therese's, we help our students to discover their innate talents and unlock their learning potential under our vision of "Growth for All".
Our dedicated teaching staff work collaboratively to help bring our vision and mission to life. They create learning environments where your child will feel safe, happy and free to engage authentically in their learning.
Our school stands on the shoulders of Australia's first saint, Saint Mary of the Cross MacKillop. Established in 1926 by the Sisters of St Joseph, St Therese's welcomes people from many different lands and cultures. Cultural diversity, tolerance and harmony are proud features of our school. Our school motto is "We are People of Love; We are People of Hope; We are People of Faith" and we are committed to demonstrating this in our thoughts, our words and our actions.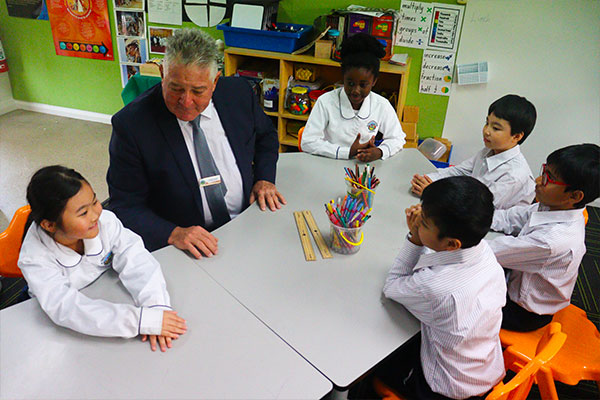 Proudly Part of the Community of Sydney Catholic Schools
Our school is part of a system of over 150 low-fee Catholic schools in the Sydney Archdiocese.
Sydney Catholic Schools are thriving Catholic communities that ignite a love of Christ through excellent teaching and learning to empower students to reach their full potential.