Our school provides opportunities for students, staff and parents to know and celebrate their Catholic faith. This is done through the religious life of our school. Members of our community experience a rich liturgical and prayer life, celebration of the Sacraments, faith formation, social outreach activities, and opportunities to share faith with each other and with youth from other schools in the Archdiocese.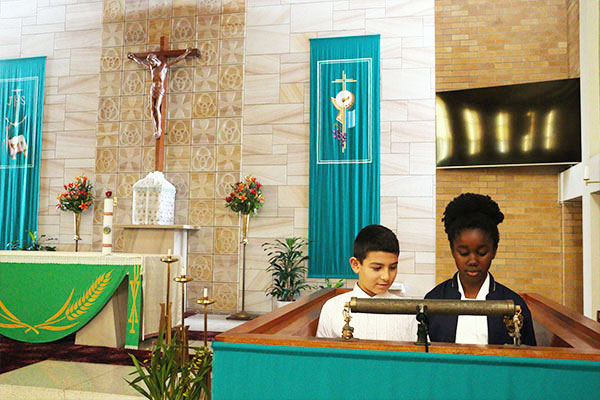 At St Therese's Catholic Primary School Lakemba we aspire to nurture respectful disciples of Jesus under the guidance of the St Thérèse of Lisieux and St Mary of the Cross MacKillop.
Our student leadership is characterised by service to the Christian Values of our founders; love, hope and faith.
We honour our faith with our heart, head and hands through active participation in prayer, Masses, Reconciliation, a rigorous Religious Education program and social justice opportunities such as Mini Vinnies.